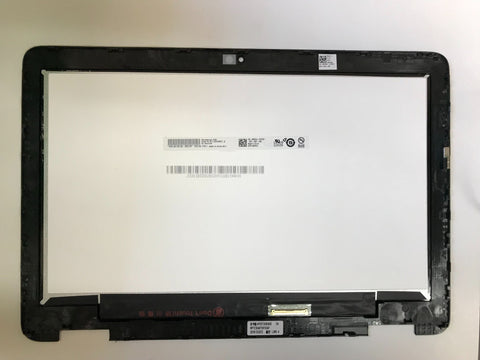 Dell Chromebook 11 3100 2in1 Replacement Touch Screen Assembly
WHAT THIS PART IS USED FOR:
This is a replacement screen assembly for the Dell Chromebook 11 3100 2in1. If the LCD screen or the touch glass is broken on your laptop, this is the replacement part to repair the laptop.
WHAT IS INCLUDED:
LCD and Touch Glass assembly with. You will need to remove the front of the screen part of the laptop and replace it with the new part as shown in the video below.
Plastic bezel or adhesive tape to transfer the old bezel, depending on current availability.
5 pc. Toolkit
WHY BUY FROM US:
We made a repair video for this laptop (please see below).

Customer support is standing by if you need help.

This is a top quality original part.

No hassle returns.

Two year warranty against defects.
WHAT YOU NEED TO KNOW BEFORE BUYING:
The repair is medium in complexity. If the repair video makes sense, then you should not have trouble doing the repair.

The LCD screen resolution is 1366 x 768
LAPTOP MODELS THIS PART WILL WORK FOR:
This part will fit all versions of Dell Chromebook 11 3100 2in1.
RETURN POLICY:
If the problem is not with the screen or you decide you don't need the screen, just send the screen back within 30 days in its original condition and packaging and we'll refund the screen cost less 15% restocking fee.
IF YOU HAVE ANY QUESTIONS, PLEASE CONTACT US!!! (BELOW AND TO THE RIGHT)
DE CH11 3100 Battery
DE CH11 3100 Keyboard
DE CH11 3100 Non-Touch Screen
DE CH11 3100 AC Adapter
PRODUCT VIDEO:
---
We Also Recommend
---